PIP 2016 ARCHIVE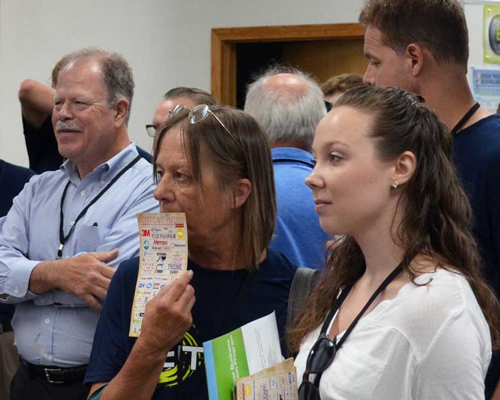 July 20 and 21, 2016
La Crosse, WI
Printing with Purpose: building a better today for a brighter tomorrow. This event focused on our environmental achievements, and it showcased our sustainable print methods and the importance of sharing our technology advancements with our industry. For the first time, we invited our competitors and others to view our lean manufacturing process. We can now say we've established long-term business relations and partnerships with these companies.
JULY 20, 2016: PEOPLE, PASSION, PURPOSE: THE PATHWAY TO SUCCESS

Opened to our sales reps, platinum and gold vendors, and paid participants, we strengthened them as sales people and business leaders in the print industry. Sessions included Psychology of an Elite Salesperson, 5 Tips for Sales & Marketing Success, President Lincoln: Social Media Genius, The Future State of the Economy, and Life is Change.
BRIAN PARSLEY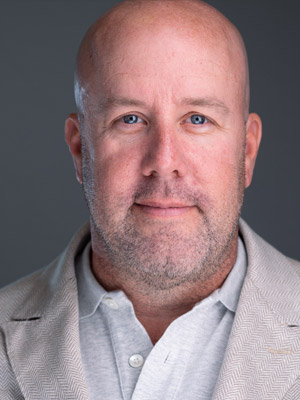 Brian Parsley has shared his wisdom as a business intelligence strategist with several Fortune 500 companies, including Quicken Loans and Ford Motors, and has appeared on media outlets such as FOX news. An exceptianally entertaining speaker, Brain brought his witty personality as he motivated us on the "Psychology of an Elite Salesperson."
JEFF COON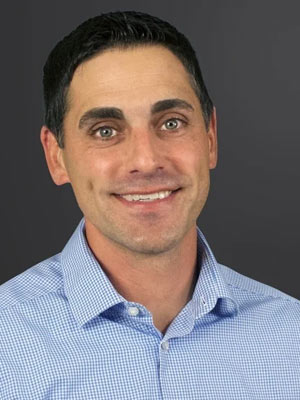 Jeff Coon is a partner and strategist at Stream Creative, an inbound marketing firm located in Milwaukee, WI. Jeff has spent the last 16 years helping businesses develop ROI-focused inbound marketing programs and educating business owners and marketers on the best practices of inbound marketing to drive business growth. Jeff has spoke at "Experience Inbound," Wisconsin's largest Inbound Sales & Marketing Conference, as well as "INBOUND," the world's largest inbound marketing conference located in Boston, MA.

In his session, "5 Tips for Sales & Marketing Success," Jeff walked us through 5 essential tips that help increase visibility, generate more leads, and ultimately drive more sales. Whether new to inbound marketing or looking for better ways to get more out of your current sales and marketing program, this session was a must-see. This presentation was focused on actionable takeaways, utilizing real-life examples.
DOUG BILLINGS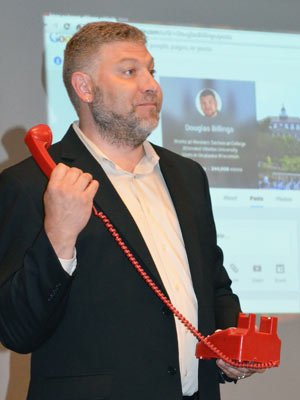 Doug Billings is a respected business professional, public speaker, and teacher. He has a quick wit, impressive bag of tricks, and sense of humor. Using these skills, Doug delivered messages that were current, engaging, and humorous while delivering content that can be immediately used. Doug eliminated the, "I am too old for that," excuses in his "President Lincoln: Social Media Genius" presentation. If you are not using social media for business, you're already behind.
JUDSON LAIPPLY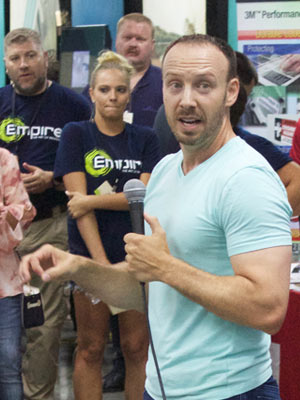 After Judson Laipply uploaded his now famous "Evolution of Dance" video to YouTube in April 2006, he found himself on a whole host of worldwide radio, TV, and print media outlets. The popularity of his video has led to appearances on popular TV shows such as Oprah, The Today Show, 20/20, Ellen, BBC, Inside Edition, E!, and Good Morning America. He has also been featured in Rolling Stone and People magazine, as well as appearing on videos for Bare Naked Ladies, Weezer, and performed at the NBA finals halftime show. Judson promised to do two things: make us laugh and make us think as he presented, "Life is Change."
DR. BROOKS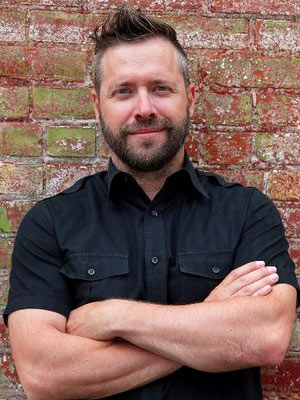 Dr. Brooks received his Ph.D. in Economics at the University of Wisconsin–Milwaukee in 1999. He is currently Professor and Chair of the Department of Economics at the University of Wisconsin–La Crosse. He is also the principal owner of Taggert Brooks Economic Consulting. His research interests cover a wide variety of topics, including the business cycle, regional banking, and the economics of health.

His work has been published in several scholarly journals, including his most recent, a cross-country study of the path of GDP's response to a currency crisis. In the past, he has taught macro theory, money and banking and this semester finds himself teaching business research methods. He is frequently interviewed on local television, Wisconsin Public Radio, and has had his work featured in the Economist.
WISCONSIN BBQ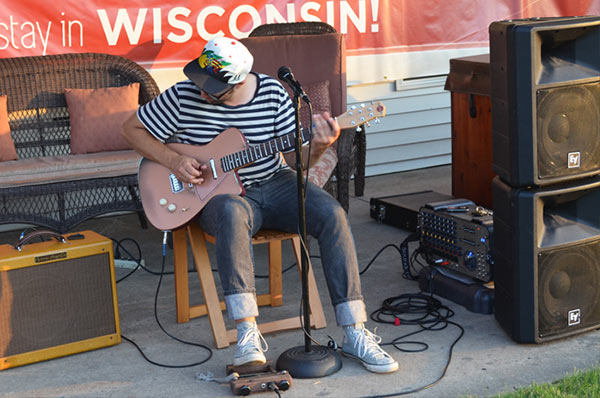 We capped off the day with our extremely popular Wisconsin Backyard BBQ, hosted by Empire's President, John Freismuth. The Redneck Express transported us to and from the Stoney Creek Hotel, where we networked with printers, peers, and colleagues in a relaxed atmosphere and enjoyed great food, music, and games.

Rooted in blues, Mike Munson filled the stage with a fluid combination of skilled finger picking and masterful slide guitar. Influenced by the likes of John Lee Hooker and Mississippi John Hurt, his songs tell raw stories of work, travel, and loss. He performs throughout the Midwest, performing his one-of-a-kind musical experience.
JULY 21, 2016: PRINTING WITH PURPOSE

Empire was the grounds for our "Printing with Purpose" vendor fair. We showed our guests first hand our passion for printing and what motivates us to provide our customers with our custom products and services.

We brought together printing professionals from all over the United States, showcasing what's new in the industry while providing first-hand expert advice on materials and samples. We also had YouTube star Judson Laipply with his business wisdom. Last year (2014), we had over 500 customers and 69 vendors participate in this event.

Thoughout the day, everyone was invited to take the grand tour of our facilities. This informative walk demonstrated our various printing capabilities such as screen printing, digital printing, flexographic printing, and doming.
Category
Tags
Share this post