Screen vs Digital Printing: What Are the Advantages of Each?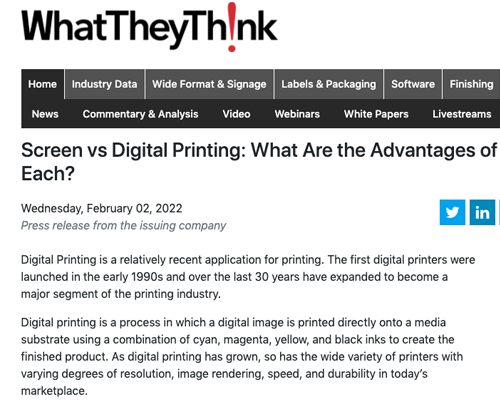 "A few questions need to be asked during the print-buying decision-making process: What is the desired use of the product? What material(s) are needed? Where is the product being used? Will it be Indoors or outdoors? What surface is it being applied to? What quantities are needed? How many colors are required to get the desired look, and how critical are these colors? How complex is the design?"

You can read the full article here.
Category
Tags
Share this post